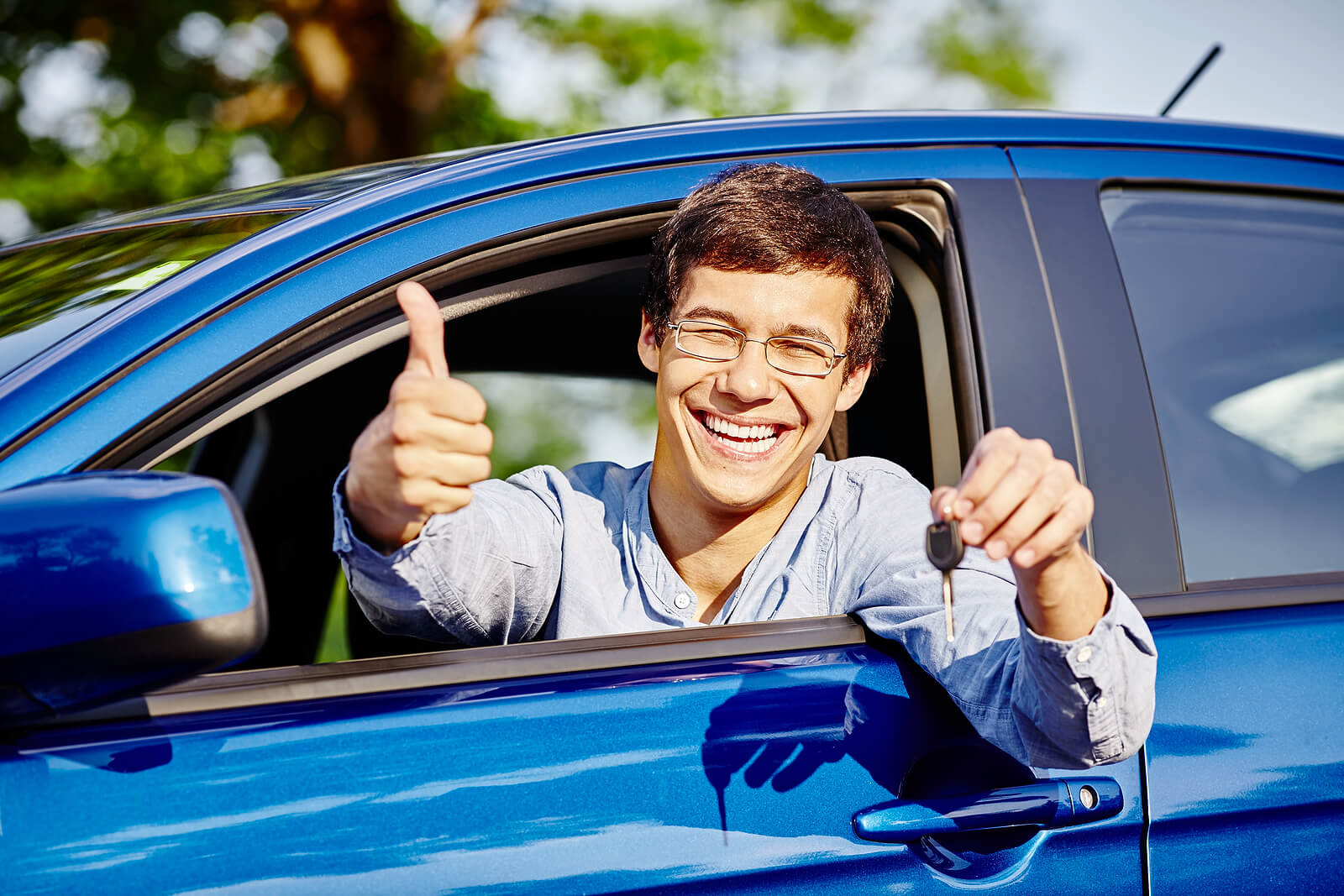 Best Used Cars for College Graduates
If you're a recent college grad, you may be thinking of rewarding yourself by buying a car. At the same time, you're still balancing your finances and can't afford to break the bank. Finding a car you love can be easier and more affordable than you think when you shop our large inventory of reliable cars and trucks. We can help you make owning a car easier on your wallet. 
So what is the best used car for a college graduate? Is safety and fuel economy the most important to you or do you see yourself in a car that's sporty and hi-tech? Not sure where to start? Here are the top 7 best used cars for college students and graduates from the last decade based on popularity and affordability. 
The Chevy Cruze is a fun and practical choice for your post-graduate budget. Whether you choose the sedan or the hatchback, the 1.8 liter engine and 6- or 5-speed transmission give you the fuel efficiency you need and the pep you want. Add in the modern styling, front-wheel drive, and impressive interior, and you get a smooth handling compact with impressive fuel economy. 
Kelly Blue Book says the Toyota Corolla may be the perfect first car, so that alone makes it a best used car for a college graduate! So why are Corollas so highly regarded in the used car world? Reliability and affordability have made the Toyota Corolla a top pick many car buyers consider. The industry-leading standard safety equipment and unbelievable fuel economy are unmatched for the price; a comfortable cabin, classic styling, and road smoothing suspension are just icing on the cake. 
Yes, a Dodge Durango is a big jump in size from a Cruze or Corolla. But some drivers want a new ride that can haul, pull and take them off the beaten path. It's one of the things that makes the Durango one of the best SUVs for a college graduate. The Durango fits the bill with a 3.6 liter V-6 engine and an 8 speed automatic. Plus, it looks pretty sharp. The sporty styling makes you forget your driving an SUV and the cabin has the luxurious comfort and hi-tech accessories you'd only expect in much more expensive SUVs. 
No one is going to rave too much about how sporty a Nissan Altima handles or its cutting edge design (that's coming up next). But plenty of people are fans of the Altima's incredibly comfortable seats, great crash test results, and excellent fuel economy. Unless you just have to have a sports car, the Altima's reputation for reliability and value makes it a top choice for budget-minded college grad drivers.
An American muscle car classic for over 50 years, the Chevy Camaro is a sports car with a 3.6 liter V6 and 323-horsepower. The road-hugging handling, impressive performance, and beautiful styling are all part of the package. From the sporty cockpit and head-turning looks to the advanced technology like OnStar services and Bluetooth, the Camaro has everything you need to make a statement as college grad. 
Looking for something a little different? If a cool-looking, fun-to-drive affordable compact with all the bells and whistles sounds interesting, then you should check out the Kia Soul. The body design is unlike just about any other car and the Soul makes the most of it by giving you a surprisingly roomy interior. Keeping in tune with its modern vibe, the Soul is quick and nimble while giving drivers some of their favorite features like Apple CarPlay and Android Auto. Did we mention how cool it looks? We're not surprised that college grads gravitate towards Kia Soul.
Wrapping up the top 7 best affordable used cars for a college graduate is the Ford Focus. Before you jump to conclusions, have you seen a Focus lately? The latest generation offers some of the sportiest handling around, a fuel-sipping yet impressive 2.0L i-4 Engine, and an upscale cabin with plenty of tech. Throw in a completely new modern design with plenty of style, and it is easy to see why the Focus made the list. 
What is the best car for a college graduate? Whether you're a college grad searching for something practical, something fun, or both, we hope this list of reliable and popular used cars points you in the right direction. Maybe you'll find your next car right here on our lot! 
When you buy a used vehicle from one of the most trusted car dealers in Tucson, AZ, you can find a ride that combines your car needs and budget for less. Find out more when you contact Car Time Supercenter today at (888) 557-4326.