According to Experian, a consumer credit reporting company, over 55 percent of all used cars purchased in Q3 of 2019 required some kind of financing plan. Used car financing is very common, but many don't fully understand how to finance a used car. Before you make any purchasing decision, learn some of the used car financing basics.
Preparing to Finance a Used Car
Before you even step foot in a used car dealership, take a few steps to prepare yourself for the used car financing process. Know Your Credit Score
Your credit score can play a big role in determining the type of loan you are eligible for and your interest rate. Multiple websites offer for you to check your credit score for free. While these may not always be totally accurate, all you really need at this stage is a rough estimate.
If your credit score isn't where you'd like it to be, don't worry! It is easy to figure out how to finance a used car with poor credit, as many dealerships offer bad credit financing.
Figure Out How Much to Finance a Used Car
Determine your used car budget to avoid purchasing a car that is outside of your means. A car payment calculator can help you develop your used car budget. Just enter in the expected price of the car, and the calculator can help determine your estimated monthly payment. 
Gather Information on Lenders
There are numerous institutions that can help you finance a used car. You should never feel pressured to use the used car dealership's financing options. National banks, credit unions, online lenders, and finance companies all offer used car loans. Talk to a few different lenders. That way, you can understand your options and try to negotiate a better rate.
How to Get Financing for a Used Car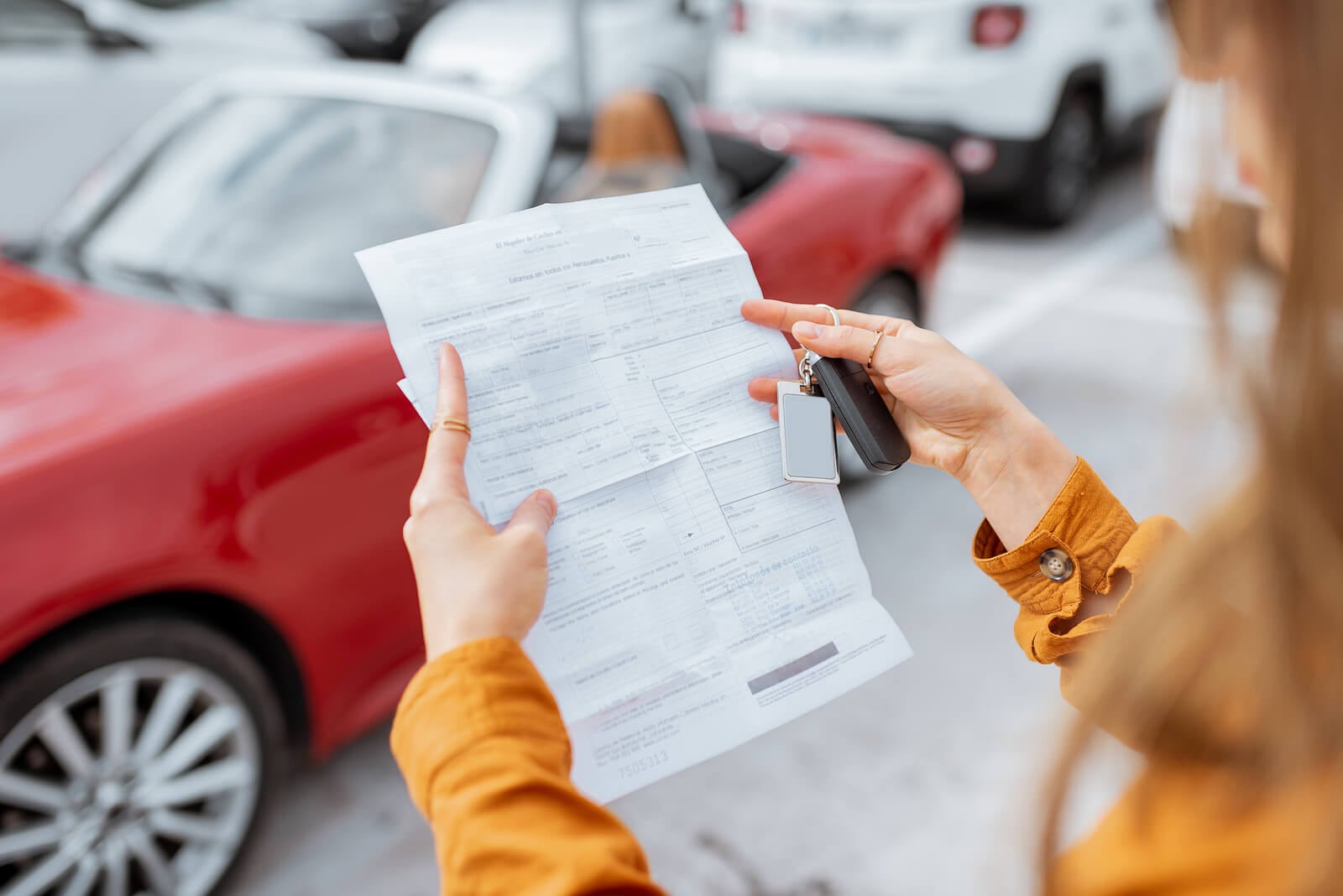 Learning how to finance a used car from a dealer is actually quite easy. All you have to do is fill out a financing application, and the lender will get back to you with the terms of the loan. The application will ask you to provide personal information, including your social security and bank account number, as well as more general information. 
The lender will then come back with the terms of the loan. The terms will include a down payment, your monthly payment, and the length of the loan agreement. After reviewing the terms, you can try to negotiate the rate of the loan. If you have a car you are trading in, use it as leverage for more agreeable financing terms. Buying a used car is strictly a business transaction; make sure you work to get the best deal possible. Do not be rude or unreasonable, but stay firm and confident until you reach a fair agreement. 
How Long Does It Take to Finance a Used Car?
The length of the loan is entirely up to you! Longer loans mean you pay less each month, but it also means you will be paying more interest, as it will accrue over time. The lender will usually provide you with the estimated monthly payment based on several different loan terms. Most car financing loans last somewhere between one and seven years.
Explore Your Financing Options at Car Time Supercenter
Now that you know how to finance a used car, it is time to explore your purchasing options. Car Time Supercenter has been serving drivers in Tucson, Arizona, for over 30 years, providing customers with high-quality used cars at an affordable price. Take a look at our online inventory of used cars to find the perfect vehicle for your needs. To learn more about how to finance a used car or to begin the purchasing process, contact Car Time Supercenter today by calling (888) 557-4326.
Related Content: