Finding the perfect used car can be a very challenging task. With so many makes and models available for sale, it can be hard to know what to look for when buying a used car. There are a seemingly endless amount of factors to consider when making a purchasing decision. To make the process less complicated, we have compiled the five most useful tips for buying a used car.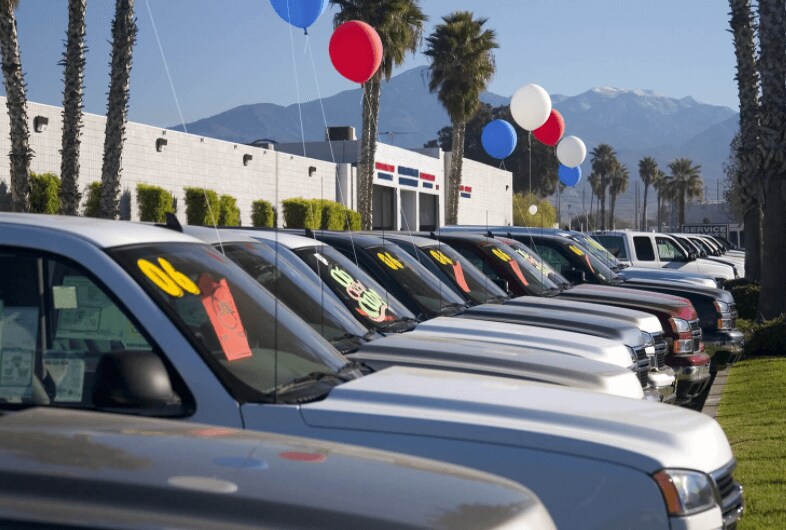 1. Do Research
Before
Visiting a Used Car Dealership
Before you visit a used car dealership, you should have a good idea of what kind of car you are looking for. The internet is a treasure trove! Educate yourself on the benefits and disadvantages of different makes and models. That way, when you arrive at the dealership, you get to set the terms of engagement, instead of letting the salesperson steer you towards a car that may not meet your needs.
2. Find the Perfect Balance Between Age and Price
One of the best tips for buying a used car is to decide what is more important to you: the age of the vehicle or the price. A brand new vehicle is going to be much more expensive than a slightly older car. Many buyers opt for an older, less pricy car when cost is a consideration. If you do purchase an older car, be aware that you may become a regular at your local mechanic for repairs beyond maintenance. With this information in mind, weigh the importance of the age vs. the price of the vehicle before making a purchasing decision. On the flip side, buying a newer car can be more convenient, but it will cost you. Generally speaking, a nice middle ground is finding a used car that is between three and five years old.
3. Have an Experienced Mechanic Look Under the Hood
Before agreeing to purchase a used car, have an experienced and trusted mechanic look under the hood to make sure the vehicle is running properly. Most used car dealerships have a mechanic on-site to inspect vehicles. You still want to get an unbiased expert to take a look at every aspect and component of the car. Either bring a mechanic along with you when you are making a purchase or ask the dealership if you can drive the car to your mechanic's garage before finalizing the purchase. Your dealer will understand that your car needs to have a clean bill of health!
4. Explore All Financing Options
One of the essential tips for buying a used car from a dealer is exploring different ways to pay for the vehicle. Most used car dealerships offer a variety of financing options, allowing you to pay for the car slowly over time as opposed to paying the full cost of the vehicle in one lump sum. The best place to buy used cars is a dealership that offers several unique financing options, allowing you to choose the option that best suits your current fiscal situation. Even if you have bad credit, there are flexible financing options to help make the payment process easy.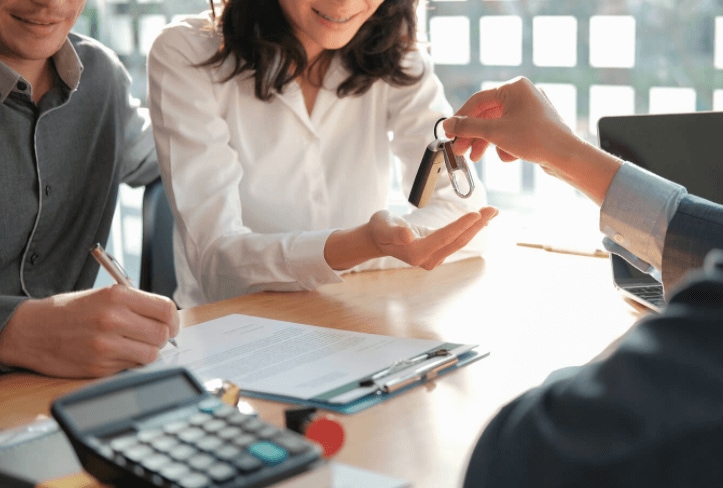 5. Negotiate the Price of the Vehicle
When buying a used car, make sure to negotiate with the dealership on the price of the vehicle. While this may seem like one of the more obvious tips and tricks for buying a used car, many people end up paying the list price because they don't know they can negotiate. This is where it pays off to do your homework ahead of time. If you have thoroughly researched your used car options, you end up with a good understanding of the expected price for the make and model vehicle you are looking to purchase. If you think the dealership is asking for too much money, negotiate the price down. Alternatively, look for free perks and warranties to create an offer that's attractive to you and meets your bank account.
Car Time Supercenter Is the Best Place to Buy Used Cars in Arizona
Armed with the best tips for buying a used car, you are ready to go car shopping! Car Time Supercenter is the best place to buy used cars in Arizona, helping customers understand what to look for when buying a used car so that you can make an informed purchasing decision.
Located in Tucson, our used car dealership offers a huge selection of used cars for sale and will help you find the perfect vehicle for your specific needs. If you are interested in learning more, contact Car Time Supercenter today by calling (888) 557-4326.
Related Content: