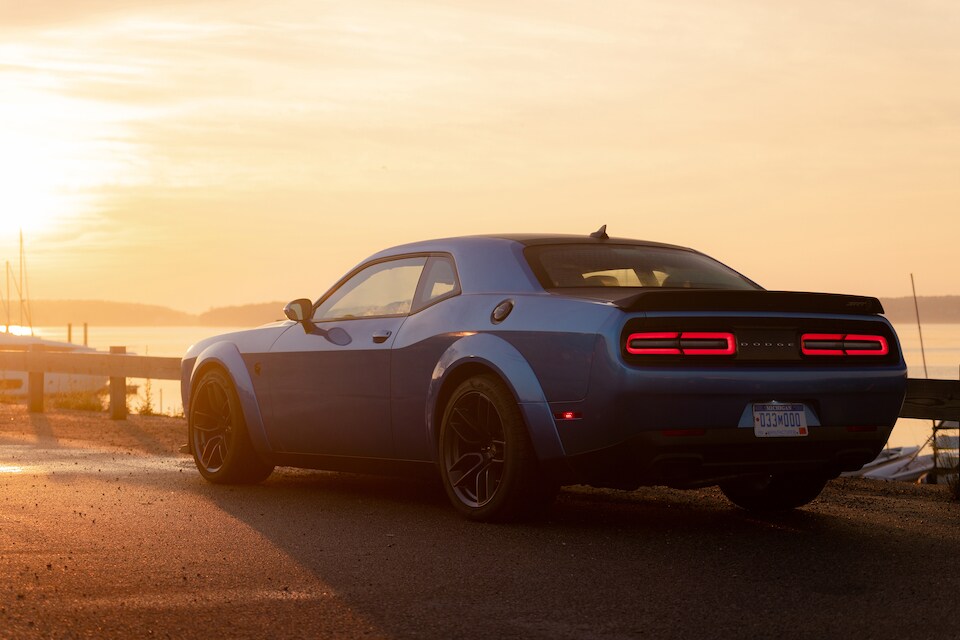 ?
The Dodge Challenger is a favorite among many Tucson sportscar drivers. From its breathtaking exterior body style to its impressive performance, the Dodge Challenger has everything that drives are searching for when it comes to speed and a standout overall look. Here are a few reasons why you'll want to consider purchasing a used Dodge Challenger from Car Time Supercenter.
Heart Racing Performance - Ready to get your adrenaline pumping? The Dodge Challenger features impressive performance no matter which model year, powertrain option, or trim level you choose. While some do contain more power than others, we suggest searching through our current used Dodge Challenger options to see which one best fits your racecar driver needs.
Standout Style - With two-doors, a sloping roofline, and an aggressive exterior design, the Dodge Challenger is a sports car coupe that's ready to leave a lasting impression. It comes in a plethora of trim levels, packages, and designs, and includes many different color options for every Tucson driver.
Used Car Pricing - Because our pre-owned Dodge Challenger models are used, they come with a used car price. This means that you can receive the like-new Dodge Challenger that you love without spending an arm and a leg for a brand-new model.
Contact Car Time Supercenter To Learn More
If you're interested in seeing any of our used Dodge vehicles in person, we would love to have you contact us to schedule a test drive. Our Car Time Supercenter team is here to help you through your used car purchase and are available to assist you with your financing, no matter how good or bad your credit may be.